DOG LEGISLATION
ALERTS!
---
"Hobby Breeders" are excluded from ban
---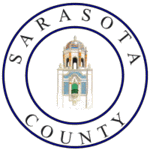 The Sarasota County board of commissioners passed amendments to its Animal Control Ordinance on January 27 by a 3-2 vote. The main amendment (Ordinance 2015-089) prohibits any retail sale of dogs and cats from commercial establishments, flea markets, or public property. The effective date of the ban is in January 2017. "Commercial Establishment" means "a business which is open to the public and that engages in a Retail Sale."
The new amendments expressly exclude "Hobby Breeders" from the ban. They are defined as:
"Hobby Breeder means a person that barters, offers for sale, displays for sale, or sells, Cats, Dogs, or both, only from the premises on which they were bred or reared, and is in compliance with the Zoning Regulations in Appendix A of this Code."
---
---
An extraordinary defeat for H$U$
---
Only one dissenting vote
---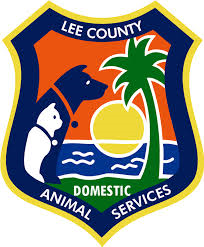 The Lee County Board of County Commissioners has repealed its ill-conceived February 2014 ordinance which severely restricted the rights of responsible dog breeders and owners. The vote was 4 to 1.
The repealed ordinance included mandatory spay/castration provisions and required all breeders to be licensed and inspected, and makes other changes which will negatively impact responsible dog breeders and owners. The new ordinance requires animal control to warn an owner the first time an animal is picked up; the second time the animal will be neutered. The new ordinance also creates an animal services advisory committee.
The Lee (County) Alliance for Responsible Dog and Cat Owners led the fight to rescind Ordinance 14-04. Ann Meyer of the Alliance was quoted after the vote as saying, "This new proposed ordinance is not perfect, but it's a return to sane and reasonable expectations. ... Never again should a small group of people be able to (impose) their beliefs on so many." She was referring to the H$U$-led "animal rights" extremists who engineered passage of the now-defeated ordinance. The new ordinance is available here.
---
Animal Rights, Animal Welfare: Which is it?
---
---
---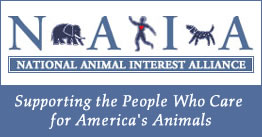 The extremists have kidnapped "animal rights" and given it a ludicrous new definition intended to give legal rights to animals and make humans their enemies. Compare some important differences between animal welfare and "animal rights":
-- Animal welfare celebrates the bond between animals and humans; animal rights seeks to sever that bond.
-- Animal welfare grows and improves as we learn more and more about animals, their behavior, and their management. Animal rights remains stagnant with its dogma of "no more animal use ever."
The National Animal Interest Alliance (NAIA) presents a thoughtful essay on the differences between animal welfare and "animal rights", as defined by the fanatics. Read NAIA's essay here.
NAIA also offers a sample letter for you to explain to your veterinarians the difference between Animal Welfare and Animal Rights. Click here to view the letter.
Unfortunately, many vets become indoctrinated in school by PETA and H$U$ (that's were some of their money goes) to believe that purebred breeding is a moral sin. Don't let your vets continue down that path.
---
Rabies vaccination
exemption is available
Section 828.30(2) of Florida's statutes provides that a dog (or cat or ferret) may be exempted from the state's requirement that all dogs over 4 months of age must be vaccinated against rabies, if a licensed veterinarian certifies that the vaccination would endanger the dog's health because of its age, infirmity, disability, illness, or other medical considerations.
TheDogPlace.com offers a downloadable form for the veterinarian's certificate, which is available on-line here.
---
Lee County BOC passes mandatory dog sterilization, breeder licensing & inspections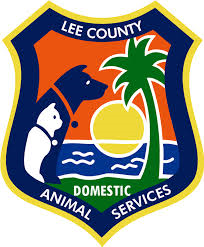 The Lee County Board of County Commissioners unanimously approved a new Animal Control ordinance on February 4. The law, effective May 1, 2014, severely restricts the rights of responsible dog breeders and owners. The ordinance includes mandatory spay/castration provisions, and requires all breeders to be licensed and inspected, and makes other changes which will negatively impact responsible dog breeders and owners. The law will be effective for only a year, expiring April 30, 2015.
Key provisions of the new ordinance:
• Requires sterilization of all dogs and cats over the age of six months unless the animal serves law enforcement, is registered with a nationally recognized dog or cat club, is working as an agricultural dog, is a hunting or sporting animal whose owner possess a valid hunting license, or has a veterinary exemption. An unsterilized animal that registered with a national breed club will be sterilized upon a second impoundment. This is not reasonable as a dog may get out once as a puppy and then years later be let out by a child or neighbor leaving a fence unsecured. That is not sufficient to prove the animal a danger or habitually at-large.
• Defines a "breeder" as "an individual or business breeding domestic animals for the purpose of producing off-spring for sale, adoption, or other placement. A Breeder is subject to the definitional and location limitations for animal kennels as contained in the Lee County Development Code." The Lee County Development Code defines an "animal kennel " as "an establishment where more than four dogs or cats (except litters of animals of not more than six months of age) are kept, raised, bred, cared for or boarded for others." This could be interpreted to mean that any breeder owning more than four dogs or cats would need a kennel license. It should be noted that current ordinances do NOT allow kennels in residential areas.
• Requires a certificate to legally breed or stud a dog or cat. The fee for this license is not stated.
•Requires breeders to provide contact information for all new pet owners, display their license certificate and includes their license number in any advertisements.
• Requires breeders to allow the county's Animal Services to inspect the breeding premises "at any reasonable time". It is unreasonable that the authorities would need a warrant to inspect the home of someone suspected of a major felony but that dog breeders are denied the same rights.
---
Anti-breeder bills die in
committee at Florida legislature
Two bills introduced in the Florida legislature this past session would have made dog breeding a felony. Fortunately, both bills died in committees. HB 1305 and SB 1574 would have subjected any breeder who breeds or sells more than 15 dogs per year to 5 years in prison if she was not registered with the Florida Department of Business and Professional Regulation (DBPR). To be registered, the breeder would have had to consent to annual inspections of her property and must comply with the federal animal welfare standards applicable to puppy mills and commercial breeders. Once registered, if the DBPR finds that the breeder violated any of the federal regulations, she could have been fined $5,000.00 per violation.
Considering that some breeds produce litters of double-digit pups, breeders of as few as two litters a year would have been subject to the law these bill proposed.
---
FAKC opposes importing deer, to avoid chronic wasting disease
---
Supports Florida Sportsmen's
Conservation Assn. initiative
---
At its annual meeting on August 17, 2013, FAKC voted to oppose importation of deer into Florida, to avoid introducing "cronic wasting disease" (CWD) into the state. CWD is a fatal disease which attacks the brains of infected animals, causing them to become emaciated, display abnormal behavior, and lose bodily functions. Control is extremely difficult once CWD becomes established in a natural population.
Some experts believe that the most likely way CWD will get to Florida is through importation of live infected animals. To prevent this, live cervids (mule deer, white-tailed deer and elk) cannot be imported into Florida unless they come from a herd certified CWD-free by the Florida Department of Agriculture and Consumer Services. Any illegal importations of cervids should be reported to 1-888-404-FWCC.
For more information, click here. The Florida Sportsmen's Conservation Association requested FAKC's support of this initiative.
---
Florida appeals case affirms homeowners' protection against government agents' snooping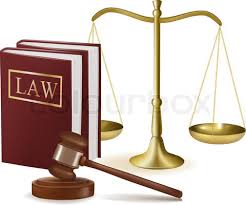 A May 2013 Florida appellate decision has affirmed that police and other government agents, such as animal control officers, are constitutionally prevented from snooping around a residential property without a warrant. This is important information for dog breeders in Florida.
Under Florida law, police, animal control and zonin...g agencies cannot walk around your property to snoop around. Police "knock and talk" encounters at a home—where officers approach the front door—are permissible as long as they approach a dwelling on a defined path, knock on the front door, briefly await an answer, and either engage in a consensual encounter with the resident or immediately depart. A resident has the option to either open the door or refuse. And even if an occupant chooses to open the door and speak with the officers, the occupant need not allow the officers to enter the premises and may refuse to answer any questions at any time.

Homeowners who post "No Trespassing" or "No Soliciting" signs effectively negate the police' ability to enter the posted property. But, if no signs forbid entry, and there is a recognizable pathway to a front door, the police can enter the property on the pathway and knock on the door exists. It is a different matter when police officers choose to physically enter other portions of a home's curtilage—areas where they have no right to be, like leaving walkway and crossing grass to stand next to a window to listen to conversation inside, or worse, to take photos. Even when governmental agents are engaging in otherwise lawful "knock-and-talks," they can exceed the scope of a reasonable visit to a front door or porch through physical actions that encroach into areas in which the resident has a reasonable expectation of privacy, like trying to barge into the house.

See the May 22, 2013 Florida appellate case here.
---
Federal judge sustains fraud, rackets, RICO, and obstruction claims versus H$U$ & ASCPA

A federal judge ruled July 9 that the Humane Society of the United States (H$U$) must stand trial on charges of racketeering, obstruction of justice, and malicious prosecution, and federal Racketeer Influenced and Corrupt Organizations (RICO) Act violations. The other defendants are the American Society for the Prevention of Cruelty to Animals (ASPCA), the Animal Welfare Institute (AWI), and their trial lawyers.
The civil lawsuit was filed by Feld Entertainment, the parent company of Ringling Brothers Circus, which was H$U$' target in an earlier case brought by H$U$ and other animal rights fanatics, accusing Feld Entertainment of violating the Endangered Species Act (ESA) through its use of Asian elephants. Feld Entertainment won the earlier case and then filed a counter-suit against H$U$ and the other groups and their lawyers. Feld charges that certain payments made to trial witnesses were violated the federal RICO Act, and that H$U$ and the others lied and misled donors in seeking funds to pay for legal fees associated with the initial suit.
---
Diane Makinney dies
---
Led NAIA Trust of Florida
---
Diane Makinney, chairman of NAIA Trust of Florida and vice president of the Florida Animal Owners Alliance, died on January 23. She was 58 years old and lived in Palm Beach Gardens.
Patti Strand of the NAIA issued this statement about her friend and fellow animal lover:
"The strength and character of any organization originates with its members, and for the last 10 years NAIA was blessed to have as one of its most dedicated members and volunteers, Diane MaKinney. We miss her deeply.
"Diane's positive attitude inspired everyone who was lucky enough to work with her. When overcome by challenges, her spirit lifted us. And Diane's can-do attitude was accompanied by equally remarkable competence and follow through. That's because Diane was motivated only by a deep sense of integrity, the desire to always do the right thing for the right reasons, never seeking glory, always working to accomplish the mission.
"Because of Diane Makinney, NAIA is a much better organization than it would have been, and NAIA will never forget her.
"To memorialize our profound appreciation and sense of loss, NAIA will create an annual award in her name, which will be given at the beginning of each new year.
"Rest in Peace, Diane. We will always miss you."
Read AKC's tribute to Diane here.
---
Insurance co. offers policies
to owners of AKC dogs
The Hartford Financial Services Group is offering auto and home insurance to AKC-registered dog owners. Owners with breeds historically ineligible for coverage may be eligible if they meet specific conditions demonstrating obedience and responsible dog ownership, including passing the AKC Canine Good Citizen test. Details here.
---
AKC publishes free PR tips for clubs' shows
---
"Spreading the Word" download here
---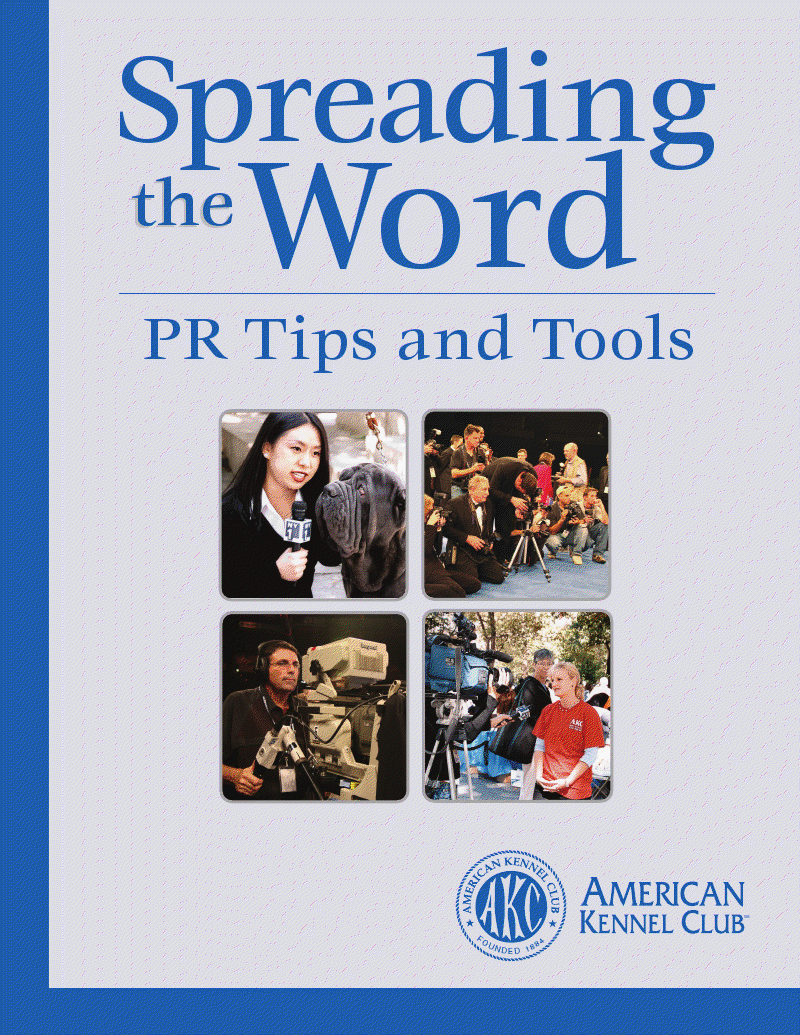 The American Kennel Club has published "Spreading the Word", a free booklet of public relations tips and tools, for clubs to raise the awareness of their upcoming shows, trials, and events. Every dog club should distribute this booklet to its event chairmen and secretaries. Download it here.
---
Purdue vet school study finds vaccinated dogs can develop immune-mediated diseases
Dogs Naturally Magazine reports that researchers at Purdue University's School of Veterinary Medicine have found that vaccines can cause changes in the immune system of dogs that might lead to life-threatening immune-mediated diseases.
The report that the vaccinated, but not the non-vaccinated, dogs in the studies developed auto-antibodies to many of their own biochemicals, including fibronectin, laminin, DNA, albumin, cytochrome C, cardiolipin and collagen. The vaccinated dogs were attacking their own fibronectin, which is involved in tissue repair, cell multiplication and growth, and differentiation between tissues and organs in a living organism.
The vaccinated Purdue dogs also developed autoantibodies to laminin, which is involved in many cellular activities including the adhesion, spreading, differentiation, proliferation and movement of cells. Vaccines thereby appear capable of removing the natural intelligence of cells. See details here.
---
Congressmen call on IRS to investigate H$U$
---
Dog Lovers asked to support effort
---
Six members of the U.S. Congress have asked the Internal Revenue Service to investigate abuses of the tax-exempt status of the Humane Society of the United States. In an April 18, 2011 letter (read here), the Congressmen accuse H$U$ of violating IRS restrictions on charitable organizations from engaging in legislative lobbying and other political activities.
Frank Losey, an anti-H$U$ activist, has called upon all dog breeders and dog lovers to encourage the six letter-writing congressmen in their efforts and to urge their own congressmen to join in the call for an IRS investigation. Read Mr. Losey's "Call to Action" here.
---
NAIA Trust Wins a Battle in War Against Volusia County
Over Anti-Breeder Ordinance
NAIA Trust has won a procedural victory in its lawsuit against Volusia County over its 2008 ordinance which strictly regulates "hobby breeders" and allows for warrantless searches of breeders residences. The ordinance, which applies to un-incorporated areas of the county, requires hobby breeders to obtain licenses from the county and to consent to searches of their homes without any notice or cause.
The federal judge has issued a key ruling permitting the case to go forward to trial. The court found that, NAIA Trust's plaintiffs have standing to sue, stating: "Plaintiffs allege that they are being subjected to unequal treatment and that the county may not force them to waive their 4th Amendment rights as a condition of licensure. "...[T]he court finds that plaintiffs may pursue their claims even without having made a formal license application."

Patti Strand, National Director of NAIA Trust, said "This is what we've been waiting for and we feel very optimistic. Finally we can take the search and seizure issue, the mandatory spay/neuter issue, and all of our other concerns to trial.
NAIA Trust asserts in its complaint that the ordinance is unconstitutionally discriminatory in that it does not regulate commercial breeders or pet shops. NAIA also alleges that forcing hobby breeders to consent to warrantless searches without notice violates both the federal and state constitutions.
It seeks to enjoin Volusia County from enforcing this unconstitutional ordinance. Hopefully, this lawsuit will send a message to other Florida counties and municipalities that passing such stormtrooper laws and violating breeders' basic constitutional rights will be met with challenges in court. Anti-pet county commissioners in Miami-Dade and Palm Beach counties also have enacted similar overreaching laws, and pro-H$U$/PETA legislators in other Florida jurisdictions are considering doing so.
Now the real fight begins. The goal is to stop the march of unconstitutional animal laws that empower the government and private groups to take our animals and sell them at a profit without just cause, or force us to perform life altering surgeries on our pets without due process. This is a battle that must be fought. The alternative is to allow our powerful opponents to prevail by outspending us and bleeding our resources while they usurp our constitutional rights.
NAIA Trust needs your contributions to fund this very expensive lawsuit and its other work in opposing anti-pet legislation now pending in the Florida legislature. Click here to make a secure on-line contribution.
---
---
Every time you use GoodSearch.com they will donate to NAIA! Please tell your friends!
---
Daytona Bch. passes spay/neuter ordinance
---
Must Sterilize Pups & Kittens At 6 Mos.
---
The Daytona Beach City Commission passed an ordinance, by a 5 to 2 vote, that requires all dogs and cats six months and older to be sterilized, unless an unaltered animal permit is obtained for each intact animal. The fee will be $10.00, and the permit is valid for the life of the dog or cat.
An unaltered dog will qualify for an unaltered animal permit if: (a) the dog has competed in at least one show or sporting competition sanctioned by a bona fide national registry within the last 365 days; or (b) the dog has earned a title from a purebred dog registry or dog sport association; or (c) the owner is a member of, and the dog is registered with, a purebred dog breed club which maintains and enforces a code of ethics that includes restrictions from breeding dogs with genetic defects and life-threatening heath problems; or (d) the owner signs a statement under oath attesting that the dog is being trained for competition.
As a condition of permitting, the dog must be microchipped and the number provided to the animal control division. Microchipping is not required of hunting, herding and sporting dogs.
There are other exemptions. Read the new ordinance here.
Permits may be revoked if information is received by the city of violations of the animal control code. The permit holder may request a hearing to contest the revocation. Violators may also be subject to civil penalties with fines of up to $500.
---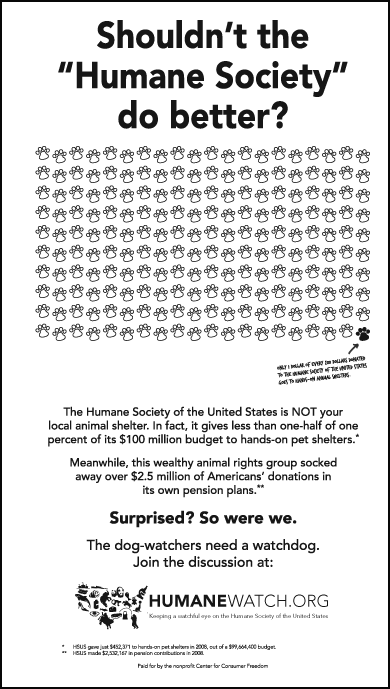 ---
Three Volusia Towns
Swallow MSN Kool-Aid
DeLand, Holly Hill, and Ponce Inlet have joined Volusia County in passing anti-breeder ordinances forcing dogs to be spayed and neutered.
Most recently, Ponce Inlet's commission passed ordinance 2009-06 on May 20. DeLand's city commission voted on May 18 to pass ordinance 2008-17. Holly Hill's commission passed its ordinance, #2849, in April. All are clones of Volusia County's MSN ordinance.
Apparently Volusia County's government is coercing the county's towns and cities into passing MSN laws. The county reportedly is offering its municipalities free use of the county's mobile spay/neuter clinic bus for a few months, if they pass MSN ordinances.
---
Univ. of Florida's Current
Canine Vaccine Protocol
The University of Florida's Veterinary College's current canine (and feline) vaccination guidelines are on-line here. They are important to us as breeders and owners, and also as watchdogs of local and state legislation which often relies upon out-of-date vaccination protocols.
---
Volusia's Council Passes Hateful Anti-Pet Law
---
Limits Dogs & Cats to 5 on Acre Lots
---
No More Than 12 Pets on Any Property
---
County Council Is Firmly Pro-H$U$
---
Volusia County's council sneaked in a breeder-hating ordinance on May 21, amending the county's Zoning Code. Ordinance 2009-17 takes effect immediately and applies to owners of dogs and cats on properties throughout unincorporated parts of the county.
Properties less than an acre now may house a combined total of only 5 dogs and cats, unless the owner obtains a "special exception" from the county council. Properties between one acre and 5 acres are limited to 8 dogs and cats, and properties over 5 acres cannot house more than 12 dogs and cats, without obtaining "special exceptions".
Any property obtaining a "special exception" must meet stringent regulations, including (a) minimum setbacks from property lines, (b) food storage and feeding procedures, (c) temperature, moisture, and shade limitations, (d) flooring rules, (e) cage specifications, and (f) sanitation. For example, the "Method of sanitation" section states:
"Method of sanitation. Cages, rooms and hard-surfaced pens or runs shall be sanitized by washing them with hot water and soap or detergent, or by washing all soiled surfaces with a detergent solution followed by a safe and effective disinfectant, or by cleaning all soiled surfaces with live steam. Pens or runs using gravel, sand or dirt shall be sanitized by removing the soiled gravel, sand or dirt and replacing it as necessary. Feces and soiled litter material shall be removed from all litter pans at least once a day. Absorbent litter and/or any other material used to absorb urine shall be changed when it becomes 30 percent saturated with urine."
This ordinance by-passed the usual process of presentment by Animal Control, and enabled the anti-pet, pro-H$U$ Volusia County councilmen to sneak the bill through. The county council is firmly in the wallet pocket of H$U$, and dog breeders' and pet owners' pleas for reason are being ignored by their elected representatives across the county.
---
E-Z Way to Email Press
Releases to Local Media
---
---
NAIA Trust's CapWiz offers a convenient way for our member clubs to announce events to local media outlets, such as newspapers, radio, television, and magazines. Just click here to send news releases or other announcements.
---
Leon County plans
review of tethering law
---
Hearing set for December 11
---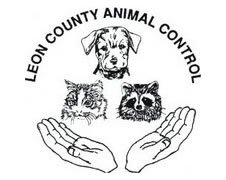 The Leon County board of commissioners have scheduled a review of the county's existing dog tethering law, at a hearing at 3:00 P.M. on December 11 at the Commission Chambers, Leon County Courthouse, 301 South Monroe Street, in Tallahassee.
The county staff is recommending these changes to the existing tethering ordinance:
• Add language to include a commercially available buckle type collar;
• Tether must have a swivel at both ends to prevent entanglement and collar and harness must of commercial grade;
• Pulley, running line, or trolley systems are at least 15 feet in length and are less than seven feet above the ground;
• The weight on the tether must not exceed 1/8 of the animal's weight for every six feet of tether or chain
• Modify the language on extreme weather to state, "the dog is not tethered outside in periods of extreme weather, including but not limited to extreme heat or cold, fire, thunderstorms, lightning, tornadoes, tropical storms or hurricanes." Current language is not as specific.
• The dog or cat tethered must not be sick or injured;
• The dog or cat tethered must be at least six (6) months of age. Puppies and kittens shall not be tethered.
• Logging chains and vehicle tow chains are not considered proper restraint (such as a dog on a leash) and are prohibited.
---
Download the staff's memorandum here
---
Contact the Leon County commissioners via this link.
---
---
The Florida Association of Kennel Clubs, Inc. (FAKC) is a 501(c)(3) non-profit organization dedicated to the protection of animals, especially pure bred dogs. It is a "Club of Clubs", with its members being dog clubs throughout the State of Florida which are affiliated with the American Kennel Club (AKC). The FAKC has no individual members.
FAKC was formed in the 1950's. Through our member clubs and their membership we represent thousands of dog enthusiast's who possess a wealth of information and experience. FAKC assists member clubs by providing information, support, promoting AKC events, and education. More ...
---
---
Public hearing set for June 23
---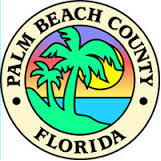 The Palm Beach County Board of Commissioners have set a public hearing on June 23 on amendments to the county's existing animal control ordinance (#98-22). The proposed revision is here.
Most of the proposed changes are directed a feral cats. However, if the ordinance passes, even dog owners who are not breeders would have to obtain hobby breeder permits, and meet the standards required of hobby breeders, if they have more than one un-neutered dog in their household. Also, the law would remove the "voice command" exception to the requirement that dogs be leashed when off an owner's property unless certain exceptions apply (i.e. dog parks, public beach, law enforcement dog).
The meeting is scheduled to begin at 9:30 A.M. in the Governmental Center, 6th floor Commission Chambers, 301 N. Olive Avenue, West Palm Beach.
---
New Florida law requires shelters to keep in-take and disposition records of dogs
---
FAKC &

NAIA

supported law's passage
---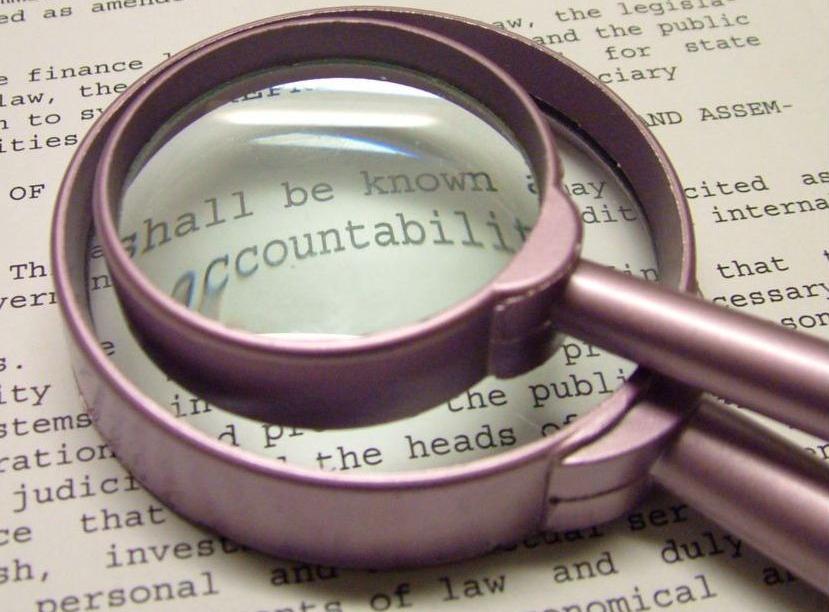 Since July 2013, every animal shelter, humane society, and animal control agency in Florida has been required to compile and maintain statistics of in-take and disposition records. Copies of all such records are to be open to public inspection. Also, if a shelter's policy is to euthanize dogs based upon size or breed, the shelter must provide a written statement of such policy.
The Florida Association of Kennel Clubs (FAKC) and the National Animal Interest Alliance (NAIA) and pet owners throughout the state fought long and hard to get this statute passed. Much credit goes to FAKC's Tallahassee lobbyists, Mixon & Associates and its principals, M. Juhan Mixon and Pat C. Mixon.
Everyone now is urged to contact your local animal shelters to be sure they are following this law. Call them and ask for copies of their in-take and disposition records. If they deny any knowledge of the law, send them a copy. You may download a copy of the statute here.
This law is a necessity to enable the State of Florida and its cities and counties to make informed decisions regarding the disposition of animals in these facilities, since presently there is little or no data being kept or available when requested. The statistics will help enable counties and municipalities to understand the current state of shelters and rescue animals as they craft ordinances and legislation in the future. It also will help us know where these animals come from -- imported from out of state, surrendered, taken, etc. We now cannot find out the true numbers and disposition of these animals in order to make meaningful decisions in this state as to the funding, resources and best practices in these facilities.
---
New USDA-APHIS regulations
will restrict puppy imports
---
AKC "applauds" restricting imports
---
USDA's Animal and Plant Health Inspection Service (APHIS) has issued new regulations, effective November 17, 2014, which restrict the importation of dogs under 6 months of age into the USA for resale, research, or veterinary treatment. Dogs 6 months or older must be "in good health, [and] have received all necessary vaccinations". Imports into Alaska are excluded.
The new regulations claim not to restrict importing dogs for personal use, such as a pet or as part of a breeding program. They also do not consider that dogs imported for training as working or service dogs to be "imported for the purposes of resale". The new regulations are downloadable here.
APHIS asserts that its regulations are designed to assure the health and welfare of dogs that are imported into the USA from overseas. In many cases, these animals are strays or are from high volume commercial breeders and may pose health risks. The regulations also are intended to reduce foreign puppy importations by local animal control agencies and humane societies. However, they will not prevent these groups from importing healthy, vaccinated dogs over 6 months of age.
The new regulations implement Section 18 of the federal Animal Welfare Act (AWA), which "prohibits the importation of dogs into the United States for resale purposes, unless the Secretary determines that the dogs are in good health, have received all necessary vaccinations, and are at least 6 months of age."
The American Kennel Club has stated it "applauds" this new regulation in a press release.
---
Collier County dog breeders
must register and follow
new "standards of care"
Collier County, Florida Ordinance 2013-55, effective November 1, 2013, defines "commercial breeder" as anyone who breeds a dog or offers a dog for breeding or stud purposes, producing at least three litters per year. "Non-commercial breeders" are those who produce only one or two litters per year.
Commercial breeders are subject to the agricultural zoning requirements of the county's Land Development Code. Non-commercial breeders are subject to the county's home occupational license requirements. All breeders also must register as breeders with the county's Domestic Animal Services Department and are required to comply with the county commission's "Standards of Care" which govern the care and feeding of animals maintained by commercial breeders and non-commercial breeders. These standards include:
Dogs offered for sale must be at least eight weeks of age and must be accompanied by an "Official Certificate of Veterinary Inspection" (OCVI), which contains (a) the date of the examination by the examining veterinarian; (b) the examining veterinarian's license number; (c) the examining veterinarian's signature; (d) the age, breed, sex, color, and any distinguishing marks of the animal; (e) the health record of the animal; (f) any tests performed and their results, and any vaccinations or other treatments administered, including vaccine type, lot number, expiration date, and date of administration; (g) a statement that the examining veterinarian warrants, to the best of his knowledge, that the dog has no sign of contagious or infectious diseases and has no evidence of internal or external parasites, including coccidiosis and ear mites, but excluding fleas and ticks; (h) a statement concerning whether or not the examining veterinarian has detected any physical abnormalities in the dog or cat, including but not limited to a heart murmur, and umbilical hernia, entropian, and inguinal hernia, and cryptorchidism; (i) document that the following inoculations, tests, and treatments have been administered, unless the veterinarian certifies on the OCVI that to inoculate or deworm the animal is not in the best medical interest of the animal, in which case the vaccine or anthelmintic may not be administered to that particular animal: vaccination against canine distemper, leptospirosis, bordetella, parainfluenza, hepatitis, and canine parvovirus;a rabies inoculation must be provided for any dog over three months of age; diagnostic tests to detect the following internal parasites: hookworms, roundworms, whipworms, tapeworms, coccidia and giardia; heartworm detection must occur for dogs six months of age or older; appropriate treatment for all positive findings must be documented.
If the dog is less than four months old, the tests, vaccines, and anthelmintics required above must be administered no more than twenty-one days before sale within the county. If the dog is four months of age or older, the tests, vaccines, and anthelmintics required above must be administered at or after three months of age, but no more than one year before sale within the county. The sale of the dog must take place no more than thirty days after the OCVI has been issued. If a dog is not sold within thirty days of the issuance of the OCVI, then a new examination and OCVI must be obtained. All dogs offered for sale must be implanted with a microchip.
All breeders also must maintain records of each litter born, including the date of birth, number of puppies born, and the license tag number of each parent. Breeders must maintain a separate record of each dog sold containing the breed, sex, color, and identifying marks of the dog; all OCVIs and medical records for each dog; the name and address of the purchaser; and the number of the microchip implanted in the dog. If the disposition of the dog is not through sale, the records shall indicate the type and date of disposition, including the name and address of any subsequent owner, if one exists. If a dog dies while in the possession of a breeder, the breeder shall secure the services of a licensed veterinarian to determine the cause of death or suspected cause of death. The veterinarian shall document the date of death and known or suspected cause of death on an OCVI. Records indicating the disposition of all dogs shall be forwarded to animal services on a quarterly basis. All records shall be kept for a period of two years and shall be made available to the inspecting officer upon request.
At the time of sale, breeders must provide the purchaser with: (a) a copy of the complete record pertaining to the individual dog; (b) literature to be provided by animal services outlining the provisions of the Collier County Animal Control Ordinance; and (c) a copy of Florida Statute 828.29, Dogs and cats transported or offered for sale; health requirements; consumer guarantee. The same information also must be provided to prospective purchasers upon request.
For more information, call Daniel Christenbury, Public Information Specialist, at 239-252-6956.
---
Hillsborough County enacts
anti-tethering ordinance
The Hillsborough County Commission passed anti-tethering amendments to the county's animal control ordinance, at its January 19 meeting. Amendments included requiring the dogs' handlers must be outdoors and in visual range of the dogs; and prohibiting tethering dogs under 6 months of age. The new law takes effect in August.
---
Obama's USDA
supports H$U$
An internal US Department of Agriculture memorandum recommends H$U$ and other animal welfare fanatic groups be allowed to set the agenda for a proposed animal welfare scientific forum. See details here.
---
Leon County passes changes to
its Animal Control ordinance
---
Dog clubs have impact at public hearing
---
Anti-pet owner sections toned down
---
The Leon County Commission voted unanimously to approve wholesale changes to the county's animal control ordinance on August 23. As bad as it turned out to be, it is not as bad as it would have been if the commissioners had snuck it through on first reading last month, like they tried to do.
As passed, the law limits the requirement for permits for large numbers of dogs to habitual violators of the running loose and public nuisance provisions. FAKC also fought to prevent humane societies from full exemptions from veterinarian exams and vaccinations, which has been a major issue since many Florida animal adoption groups have been importing unhealthy dogs from foreign countries, spreading diseases among local pet dogs.
The FAKC and local dog club members helped to fill the hearing room and send the county staff a message to not mess with Leon County dog owners. Speakers included FAKC president Leah James and lobbyist Pat Mixon, as well as Julie Gallagher, of the Ochlockonee River Kennel Club.
The commissioners promised next year to review the results of the changes to the ordinance. This is a government body which needs careful watching. Leon County residents are urged to communicate often with their commissioners over the next twelve months.
---
Tell Congress to reject federal PUPS bill
---
PUPS - HR 835 and S 707 miss the mark!
---
---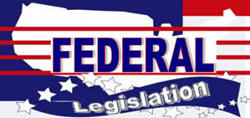 The federal Puppy Uniform Protection and Safety (PUPS) legislation drafted by H$U$ and introduced in 2011 as Senate Bill 707 and House Bill 835. The purpose of PUPS is to close a loophole in the federal Animal Welfare Act (AWA) which allows breeders who sell more than 50 dogs a year and sell over the Internet, to do so without regulation and oversight by the US Department of Agriculture (USDA). Read the text of the bill here.
PUPS would require anyone who owns or co-owns dogs that produce 50 or more puppies offered for sale in a 12-month period to be regulated under existing USDA dog "dealer" regulations. These regulations are designed for high-volume commercial kennels that produce puppies for wholesale, and require a USDA commercial license, maintenance of specified commercial kennel engineering standards and regular inspections.
PUPS' definition of a "high volume retail breeder" would be anyone with "an ownership interest in or custody of one or more breeding female dogs." It defines a "breeding female" as an intact female dog aged 4 months or older.
Dog breeding was first regulated under the AWA at a time when most large scale commercial breeders sold their dogs through middlemen to pet stores. The regulations are designed to protect the welfare of dogs, and to provide consumer protection to purchasers of pet store puppies who are unable to see and judge the conditions under which their puppy was produced. The growing number of large scale commercial breeders who sell their dogs over the Internet meet the historical criteria for regulation because, like the pet store purchasers, their customers are generally unable to see the environment in which their puppy was bred. Instead of buying their puppy at the seller's home or kennel, their puppy is generally shipped to them after an online sale is made.
USDA has the subject matter knowledge, the history and statutory authority to regulate this group of breeders, and can do so by amending the Act so that large scale breeders who use indirect means such as the Internet to sell and distribute their puppies will no longer be exempt.
The category of breeders regulated needs to be defined carefully so that it does not expand federal oversight to breeders who sell directly to the public from their homes, or breed and sell 50 dogs or fewer per year. Unfortunately, the PUPS bill does not stay within these parameters and it contains several other notable flaws. Hobbyists, casual breeders and some commercial breeders who sell directly to the public have never been considered appropriate targets for federal regulation. PUPS would cause many small scale hobbyists, sporting dog enthusiasts and working dog breeders to throw in the towel. It would also stretch the resources of USDA beyond its budgetary and operating capacity, reducing coverage in the areas with the greatest risk, and unnecessarily duplicating efforts by state and local agencies, as well as dog registries like the AKC that conduct significant inspection programs.
Write your Senators and Representatives and ask them to reject PUPS as currently drafted. Let them know you support its goals, but don't believe it will achieve its objectives and could cause more problems than it solves. Keep track of this H$U$-drafted anti-breeder bill on the AKC website.
---
Lake Worth bans
retail pet sales
---
City Commission Votes Unanimously
---
Lake Worth city commission voted unanimously on February 15 to pass Ordinance 2011-5 to ban sales of dogs and cats in pet stores. A pet store is defined as "a retail establishment open to the public that sells or transfers, or offers for sale or transfer, dogs and/or cats, including puppies and kittens, regardless of the age of the dog or cat."
Sales of pets bred and reared on the premises are exempt. Also exempt are publicly operated animal control facilities or animal shelters, non-profit humane societies, animal rescue organizations, including those which operate out of pet stores.
The ordinance also requires pet stores to post a "certificate of source" of each dog or cat offered for sale or transfer. The certificate must state the name and address of the original source of the animal and license information if the original source breeder is licensed by the U.S. Department of Agriculture. The certificate must be signed by the pet store and purchaser or transferee. Violators face a fine of $100, plus court costs. Those who contest a citation, but who is ultimately found guilty, could face a fines from $100.00 to $2,500.00.
---
Pinellas BCC rejects mandatory
spay/castration of dogs & cats
---
Comm'rs accept Animal Control advice
---
P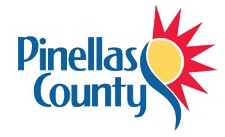 inellas County's board of commissioners rejected a proposed mandatory spay and neuter ordinance. The county's animal control representative presented a one hour power point presentation showing that animal intake numbers have been steadily going down in Pinellas County for the last five years. In other words, we must be doing something right. She concluded by recommending no mandatory spay/neuter ordinance.
---
Jacksonville Passes Law
Regulating Breeders
---
All Breeders Subject to Inspections
---
20 Puppy Sales = "Animal Dealer"
---
The Jacksonville City Council finally passed a new animal control ordinance -- #2010-527 -- at its meeting on December 14. The ordinance strictly regulates all dog breeders, including require that all litters be registered with the City. All breeders will be subject to periodic inspections. Breeders who sell more than 20 dogs a year will be classified as "animal dealers" and subject to the same regulations as retail pet shops.
Examples of the new regulations:
• Dogs on 8+ foot leashes may be treated as not under physical control.
• Ear cropping, dewclaw removal or tail docking by non-veterinarians may be considered animal cruelty.
A copy of the City's 123 page proposal is available here.
---
Tallahassee Adopts Animal Control Law
---
"Big Brother" Prevails in Tallahassee
---
H$U$-Drafted Unconstitutional Measure
---
The Tallahassee City Commission unanimously approved on February 24 an unenforceable, H$U$-drafted animal control ordinance which deprives pet owners of their due process ownership rights to their pets. For example, the law empowers an officer to impound a dog if he believes its owner is not providing "water [or] good and wholesome food", or if he believes the owner is not providing "health related grooming, cleaning and parasite control", and other vaguely-worded violations.
The bill gives officers the unconstitutional power to enter private property to investigate or examine "any animal" they may suspect is in violation of its prohibitions. Owners may be fined $250.00 for a "first infraction", such as not picking up their dogs' feces.
Read the ordinance, No. 10-O-15, here.
---
AKC awards Hillsborough County Dog Fanciers
The American Kennel Club has bestowed its Walter Bebout Memorial Award for Leadership in Canine Legislation upon the Hillsborough County Florida Dog Fanciers.
AKC's Government Relations Director stated, "Under Tim Golden's leadership, the Hillsborough County Florida Dog Fanciers has become a model of how a dog club can truly have a positive impact in their community. Through their public education programs, their outreach to local shelters, their legislative activism and service on the county animal advisory committee, this exceptional group has demonstrated a unique commitment to their community and the wellbeing of all dogs."
Read more about HCFDF and its legislative successes here.
---
AVMA plans Animal Rights vet school course
Animal Rights fanatics embedded within the American Veterinary Medical Association (AVMA) headquarters met in June 2011 to draft a manifesto for teaching courses at veterinary schools in the field of Animal Rights.
Calling themselves the "Model Animal Welfare Curriculum Planning Group" (MADCOW), their goal is to produce vet school graduates who become leaders in the field of Animal Rights. MADCOW intends to "collaborate with a broad range of stakeholders, including veterinary schools, species and practice groups, and governmental agencies", and, of course, H$U$ and PETA.
MADCOW plans to present its model animal "welfare" curriculum to the AVMA Executive Board in the Spring of 2012. More information is here.
---
AKC Creates Albers
Disaster Relief Award
The American Kennel Club has established a quarterly award for extraordinary community service in disaster preparedness and relief, named in honor of the late Diane Albers, former president of the FAKC. AKC will select recipients among dog clubs and individuals who have volunteered to help dogs which have suffered from the devastation caused by natural disasters. The award will be known as "The Albers Award".
The first recipients are Deb Hoff and the Fargo-Moorhead Kennel Club of Fargo, North Dakota, for its members' outstanding services in rescuing pets during the Red River flooding in late March 2009. AKC plans to give the recipients cash awards up to $5,000.00 to be used by them for disaster relief.
Read more about FAKC's late president, Diane Albers. Read the AKC press release.
---
AKC Launches Canine Legislation Tracking Service
---
The American Kennel Club has launched its Canine Legislation Tracking Service. This new service enables you to check the status of all 2010 canine legislation in each of the 50 states, as well as federal legislation.
To use this service, go to the AKC Government Relations web page and click on the large "AKC Government Relations Legislation Tracking" icon. This will bring you to a new page with a clickable map of the United States. To view federal legislation, click on the "US Fed" icon to the right of the map. You can also click on any state to view that state's pending canine legislation, the latest legislative developments, the progress of specific bills, and, if applicable, AKC legislative alerts and messages.
In addition, you can view the actual text of the bill or read a brief official legislative summary. Any questions or comments regarding this new service should be directed to the AKC Government Relations Department at (919) 816-3720 or doglaw@akc.org.
---
---
---
February 18, 1943 – December 20, 2008
---
On the morning of December 20, 2008, just a week after the Orlando Cluster, Diane Albers died peacefully in her sleep. The dog world, especially in Florida, will never be the same.
Diane spoke for us all and feared no one. Diane fought for us all and no just cause was too large for her to handle or too small to get her attention. Diane helped us all whatever the need, whatever the hour, whatever the cost. She was the advocate supreme. In truth, she wore herself out working for us. More ...
---
---
Polk County Passes
Amendment to Animal Control Ordinance
The Polk County Commission finally passed its long-pending amendments to its Animal Control Ordinance on January 6.
The final version of the ordinance is a combination of a little good news (meaning, it could have been worse) and bad news. It does not contain such anti-pet provisions as a limit on numbers of dogs; it has no breed-specific section; and the spay/neuter provision was softened. However, it does allow the Animal Control Authority to set its fees for license tags and various services, such as impounding, vaccinations, and microchips. The ordinance also includes a noise nuisance provision, but with stricter restrictions on the officer's authority to impound dogs for excessive noise. Read the final ordinance here.
We owe a debt of gratitude to the Polk County dog owners who attended the hearings and meetings with the sheriff's department, and who contacted the county commissioners, all on behalf of our pets.
---
SOME GOOD NEWS
Miami-Dade Judge Rules
Against BSL Ordinance
The Miami Coalition Against Breed Specific Legislation (MCABSL) reports a victory against Miami-Dade's breed-specific ordinance (BSL), when a Miami-Dade circuit judge dismissed a lawsuit brought by the county against an alleged Pit Bull mix dog. The judge ruled that the county failed to prove that the dog met the definition of a Pit Bull, using the county's 51% Pit Bull scale, which is not a part of the ordinance.
MCABSL's website is http://unitedagainstbsl.org For more information, contact Dahlia Canes, telephone 305-323~3960.
---
FAKC's Magnets For Sale!
---
Deliver Our Message, Loud & Clear!
---
FAKC is offering these colorful, to-the-point, car magnets at cost, $5.00 each, plus shipping. Buy one for yourself or in bulk for your club. We have hundreds of them. To order, contact FAKC vice president Leah James.
---
From H$U$'s Wayne Pacelle's Playbook:


"In fact, I don't want to see
another dog or cat born."