---

The National Animal Interest Alliance (NAIA) has announced that registration is open for its 2018 annual conference set for October 26-28 in Orlando, Florida. The NAIA's mission is to promote the welfare of animals, to strengthen the human-animal bond, and safeguard the rights of responsible animal owners, enthusiasts and professionals through research, public information and sound public policy.
The theme of this year's NAIA Conference is "Uniting to Save Our Endangered Breeds" -- because the number of purpose-bred animals (breeds and species) available from traditional USA sources, is in steep decline. NAIA warns that purebred dogs, whether produced to be pets or working partners, are being replaced by mixed-breed rescue dogs, the bulk originating at a distance from where they are ultimately sold, some from as far as China, South Korea, and the Middle East. NAIA states that:
"Nearly 40 years of anti-breeder propaganda and ill-conceived legislation, coupled with a neutering rate of 85% among household dogs, have resulted in a shortage of American-bred dogs. The loss of basic husbandry knowledge in modern America allows misinformation campaigns and the resulting ignorance to dominate popular culture and misdirect public policy."
The link to sign up for the Orlando conference is here.
---
The Manatee County Board of County Commissioners will meet on Tuesday, August 14, 2018 to hear a presentation of retail pet sales ordinances passed by other Florida counties and municipalities. The meeting is set to begin at 9:00 A.M. in the Manatee Room, on the 4th floor of the Manatee County Government Administrative Center, 1112 Manatee Ave. West, Bradenton, Florida. Assistant county attorneys will make the presentation under Agenda Item #2, titled "Pet Sales Ban Ordinances".
---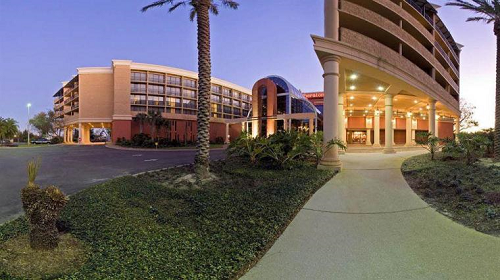 The FAKC Annual Meeting will be held on Sunday, August 12, 2018 at 10:00 a.m. at the Sheraton Orlando North Hotel, 600 North Lake Destiny Drive, Maitland, FL 32751; phone 407-660-9000 or 800-309-1131. The meeting room is Galaxy 2 & 3. Directions are here.
All business pertaining to the Association, including the election of officers for the year which begins with this meeting will be on the agenda. The meeting will be recessed for lunch prior to the election and will be called back to order after lunch. There is a restaurant/cafe on site.
Each member club is requested to send a delegate who is authorized to speak and vote for that club on all matters that may arise. Only those who have signed in may vote; anyone may speak. Roberts Rules of Parliamentary Procedure will pertain. A single person may be the delegate of only one all-breed club and one specialty/performance club.
All clubs which are not dues-paying members are cordially invited to send a representative to the meeting. Non-member club representatives may speak on any subject but may not propose motions or vote.
---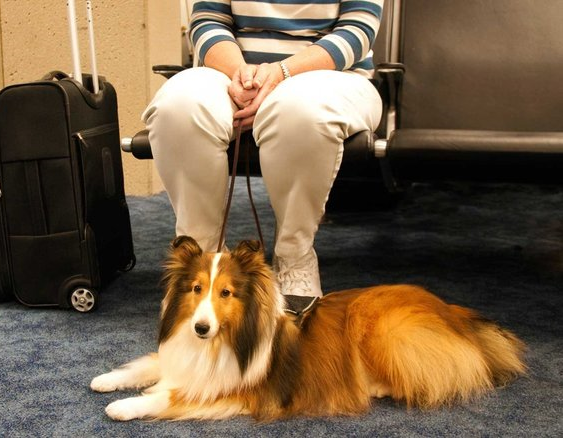 Delta Airlines has announced an effort to crack down on abuse of the rules regarding allowing Emotional Support Animals (ESA) to fly free in the cabin. Because people have taken allowances to the extreme, flying with animals such as pigs, ducks, snakes, spiders, etc., people who are in real need will now have to provide substantial documentation, in Delta's attempt to close the loop-hole.
From now on, three completed forms will need to be provided at least 48 hours prior to your flight with an ESA: (1) a Veterinary Health Form; (2) a letter from a medical or mental health professional stating that you are under their care and need the ESA (valid for 1 year); and (3) a document confirming animal training, such as a graduation certificate from an obedience class. In spite of all that, final determination to allow the ESA on the flight will be up to the Delta ticket agent. Follow this link to Delta's new rule and details about the three documents.
---
The AKC Board of Directors approved revisions to the obedience regulations, to replace the group exercises in the obedience Novice and Open classes, as well as in the Preferred Novice, Preferred Open, Graduate Novice, and Team classes, with new exercises that will demonstrate a dog's ability to stay. This change will remove the opportunity for dogs to leave their position and interfere with other dogs in competition. Thh the approved regulation changes take effect on May 1, 2018. , Videos will be produced and distributed on the AKC Obedience/Rally YouTube Channel to demonstrate correctly performed exercises. A copy of the revised regulations are linked here.
---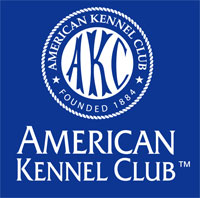 The American Kennel Club (AKC) now represents more than 5,100 dog clubs nationally, including 178 clubs in the State of Florida. The AKC sanctions thousands of dog events each year, which generate significant economic benefits to local communities in addition to the millions of dollars AKC dog owners in Florida spend annually on their dogs.
Here are the statistics for the State of Florida over the past three years:

2012: AKC licensed and sanctioned 637 events in the state of Florida, in which more than 143,130 dogs participated.

2013: AKC licensed and sanctioned 703 events in the state of Florida, in which more than 145,260 dogs participated.

2014: AKC licensed and sanctioned 731 events in the state of Florida, in which more than 151,300 dogs participated.
The AKC conducts ongoing research regarding the economic impact of AKC events in localities throughout the state, as well as of AKC registered dogs in the state. Surveys demonstrate that exhibitors at AKC conformation dog shows spend an average of $512 per show weekend. This means spending by AKC dog show exhibitors for a show weekend could inject more than $1.5 million into the local economy.
---
AKC's webinar and legislation website
The AKC's Government Relations department has released a webinar, "Why Breed-Specific Legislation Doesn't Work", which explains breed-specific legislation (BSL) and outlines why breed-specific laws are not a good solution to the dangerous dogs problem. It's available here on YouTube and easy to share with club members, local dog owners and your legislators.
AKC's Government Relations department also has launched the online AKC Legislative Action Center (LAC), which will make it easier for dog lovers to learn more about and advocate on key legislative and regulatory issues that impact dogs and dog ownership.
---
Dog Press column: Almost all mandatory spay/neuter and limit laws originated with H$U$, PETA, or SPCA and were supported by well meaning people without a clue. The Dog Press. By Teresa Crisman, Morningstar Miniature Schanuzers, Logan, NM.
---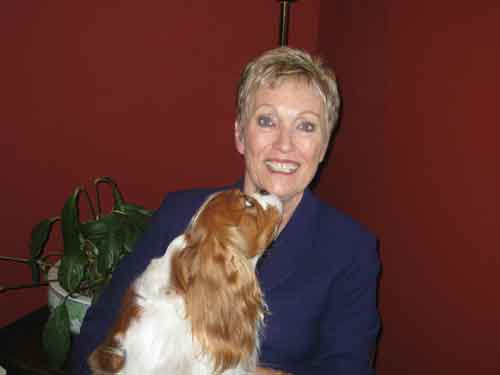 FAKC is extremely fortunate to have as its advocates before the Florida legislature and other government agencies the government relations firm of Mixon & Associates (M&A) and its principals, M. Juhan Mixon, Pat C. Mixon, and their daughter, Corrine Mixon. Their office is located in Tallahassee.
The Mixons offer their services to FAKC and its member clubs as their invaluable contributions to our club and to furthering our relationships with governing bodies throughout Florida. Their firm also represents the Florida Veterinary Medical Association, and in addition, they are breeders of AKC champion Cavalier King Charles spaniels.
During the 2009 state legislative session, M&A were our "initial responders" to the overwhelming flurry of bills filed on behalf of H$U$, PETA, and the other "animal rights" groups which induced Florida legislators to file anti-breeder and anti-pet bills. FAKC's officers were in contact with Pat or Juhan almost daily. M&A would alert FAKC about the bills, what the legislative language would mean if enacted, what hearings on the bills and other legislative events were upcoming, and how we should organize to combat the legislation. When FAKC officers visited Tallahassee to meet with legislatures and attend hearings, Pat and Juhan arranged the visits and also attended the meetings and hearings.
Juhan spoke at FAKC's January 2009 meeting in Altamonte Springs, and both Pat and Juhan gave presentations to the club at its annual meeting this past August, teaching our member clubs' representatives about grassroots organizing against the anti-pet bills being considered by counties, cities, as well as the legislature.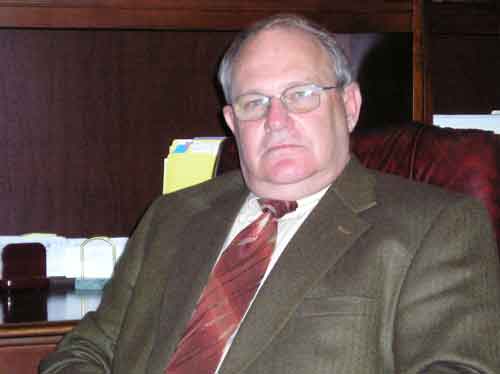 Juhan Mixon holds a doctorate in education administration, and he has held several responsible positions in education including a principalship at the elementary level and assistant principal at the middle school level, Assistant Superintendent of Schools in Pinellas County and Deputy Commissioner of Education for the State of Florida under two Commissioners.
After leaving the Department of Education, Dr. Mixon worked as a consultant for governmental affairs with the Bryant, Miller and Olive law firm. In July 1992, he opened Mixon & Associates, which now has a staff of nine and represents ten school board districts, the Florida Association of School Administrators, the Florida High School Athletic Association, numerous corporations involved in education, healthcare, and the funeral industry. Juhan is responsible for lobbying all facets of health, business, and educational issues, and ha access to virtually every department and agency in government and the Florida legislature.
Prior to joining her husband at M&A, Pat Mixon worked with the physically challenged in both private and public settings. She was employed two years in Palm Beach with the Easter Seal Society working with physically challenged children and for four years in public schools in Jackson and Gadsden Counties. She then used her people and management skills in a very successful real estate business for fifteen years.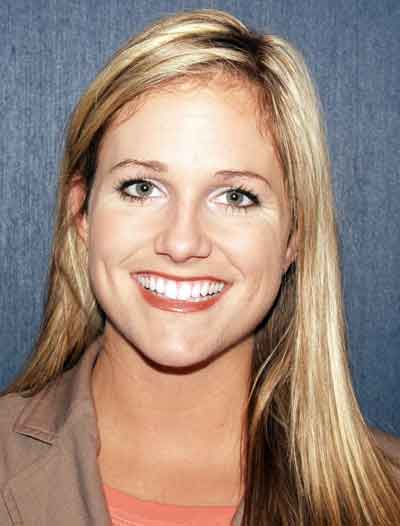 Her areas of expertise at M&A are healthcare, veterinary medical issues, agriculture, and other business and association related legislation. She works with a large group of physicians and the Florida Academy of Physician Assistants as well as the Florida Veterinary Medical Association. Pat tracks a variety of issues before the legislature and participates in the development of laws and rules impacting the many associations and clients that the firm represents. She actively participates in legislative campaigns and organizes political action activities for M&A's clients and trains associations and clients in the importance of grassroots political activities.
Corinne Mixon has handled day-to-day governmental communication to the legislators, lobbies various issues, and handles political action committee issues for clients ranging from the Florida Rental Dealers Association and the independent Funeral Directors of Florida, to the Florida Association of School Administrators and the Florida Academy of Physician Assistants.
FAKC and its member clubs could not possibly afford all of the wonderful services which Pat and Juhan and Corrine Mixon provide for us as their generous contributions to our goals and to the pet owners and dog breeders of the State of Florida. Whenever you see them, be sure to tell them how much appreciated they are by our members.
Mixon & Associates is located at 119 East Park Avenue, Tallahassee, telephone 850-222-2591, website mixonandassociates.com
---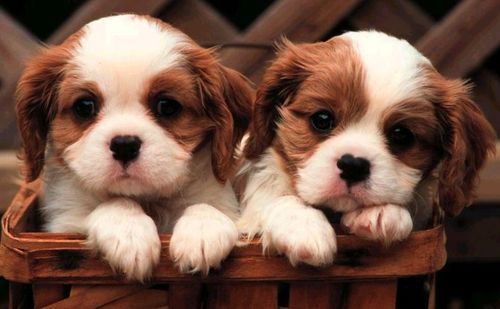 As part of the "front lines" of purebred dogs, AKC relies on its loyal breeders to communicate the benefits and importance of AKC registration to their puppy buyers. To ensure a strong future for you, your fellow breeders, and all purebred dogs, AKC needs all of its breeders to make a concerted effort to ensure that every puppy in each litter you have bred gets registered with the AKC. AKC has implemented a new initiative to help you accomplish this goal.
The AKC has begun sending all breeders who register a litter an email asking them to provide us with their new puppy buyers' contact information. The email includes information on our new Online Litter Record Service. This service allows breeders to supply AKC with new puppy buyer contact information in an easy-to-use online format. If the breeder does not want to use the new online service, a link to a printable version of the litter record is also available.
The new puppy buyers will then receive an e-mail or letter from AKC detailing the benefits and importance of AKC registration. The new puppy buyers will only be contacted by AKC. Their names will not be sold or used for any other promotions or marketing when given through this initiative. As you have experienced, puppy buyers tend to be more concerned about caring for their new puppy at the time of purchase, and often forget about one of the most important steps of responsible dog ownership – AKC registration. Our goal is to reinforce their decision of purchasing an AKC puppy and to educate them on the many benefits that they can receive with registration.RETURN
AKC is dedicated to promoting responsible dog ownership and educating new puppy buyers about registration benefits and the important programs that every registration supports. Registration dollars help AKC fund important educational programs, support the research of health issues through donations, and continue to subsidize AKC events. Our registration numbers also help us to maintain legislative influence and ensure that like-minded organizations continue to support the AKC through alternative revenue programs and sponsorships.
With your support, and by working together, AKC will be able to take the necessary steps to ensure its long and healthy future as the nation's preeminent purebred dog registry. For more information or to use the new Online Litter Record Service, please click here. Please note this service can be used for recent or past litters.
---